Ride it, My Peony Long Sleeve Shirt
by Printify
Regular price

$44.44
Sale price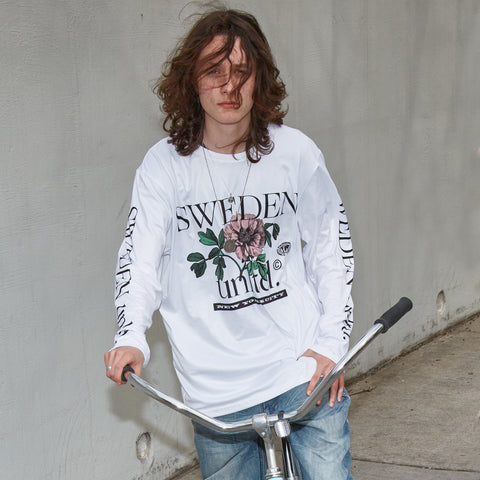 This shirt features a stunningly detailed, old-school clip art illustration of a peony flower. The design is complete with elegant serif typography reading "SWEDEN UNLTD" - an ode to the beauty and longevity of the flower. In striking black, pink, green, and white tones, this shirt is a perfect twist on an age-old classic.
We hope you love this stylish design as much as we do! So wear it proudly and show your creativity with help from SWEDEN UNLIMITED.
"Oh, we're down to ride Ginuwine peony, and can't keep us away from this flowery bop. Together we'll bloom and blossom in harmony, just like this Pony Song's sweet symphony!" So spread your petals wide and show off your beauty; enjoy this magical moment with us.
Side note: pre-pandemic, one of our best and most dedicated past employees, Tommy Chase Lucas, UX designer, used to play this Ginuwine track every Friday at 5:30pm – it signaled the weekend, and its time to get down to a few more focused hours to work towards a deadline. This one is for you TCL!!
Material: 100% polyester
Light fabric (5.16 oz/yd² (175 g/m²))
Printed-in size and care label
Assembled in the USA from globally sourced parts