Black Sweden Unlimited Badge
by Printify
Regular price

$5.55
Sale price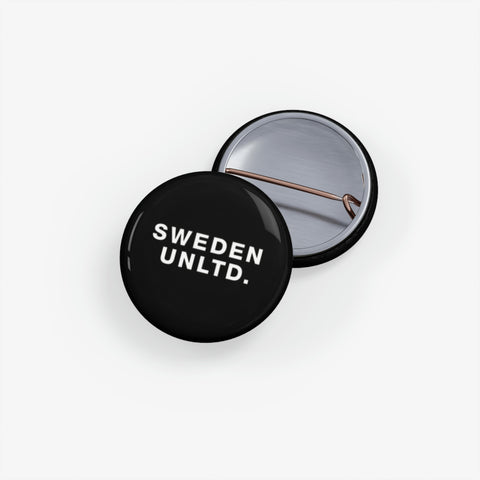 The one inch round lapel pin or badge, also known as a punk button, was a ubiquitous accessory worn by punk rockers in the late 1970s and 1980s. Typically made of metal and enamel, these badges featured bold, colorful designs and slogans that reflected the rebellious and anti-establishment ethos of the punk subculture.

Punk buttons were often used to express political and social views, with slogans ranging from anti-war and anti-capitalist messages to pro-anarchy and anti-authoritarian sentiments. They also served as a way for fans to support their favorite punk bands, with badges featuring band logos or album artwork.

These badges were usually worn on denim jackets, leather jackets, or backpacks, often arranged in rows or clusters for maximum impact. They were an essential component of the punk rock style, along with ripped jeans, studded belts, and leather boots.

The one-inch round pin was a staple of SWEDEN merch early on; we've made different versions from the band to the agency over the years. Enjoy this latest version.
Materials: steel inner shell and mylar/UV cover
Pinned magnetic metal backing
Scratch-resistant glossy finish